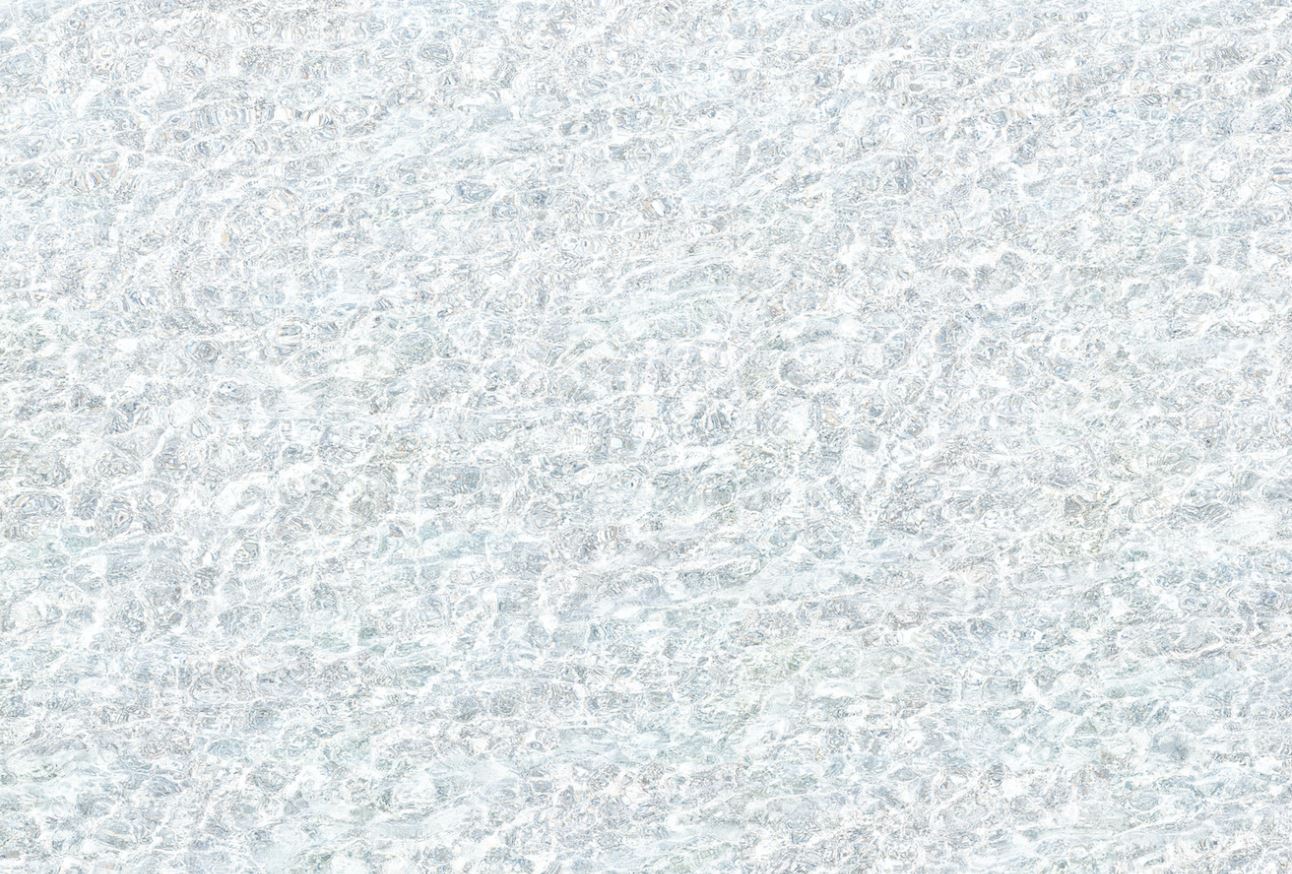 2016 (from The Backside of Light)
Lightjet print
Signed, titled, numbered and dated on artist's certificate

140 x 206 cm
Edition of 8

€ 15,600 VAT inclusive
In the works of Düsseldorf photographer Andreas Gefeller, architectural landscapes are portrayed with blinding light, representing an allegory of today's fast-moving and overstimulated society. His photographs also offer a manipulation of space – often from above, walking inch-by-inch across parking lots and golf courses, Gefeller amasses hundreds of high-resolution photographs of the ground. He stitches these images together into single, large-scale composites, providing a view of the ground beneath his feet so intensely detailed that it appears abstract. When seen from above, water could be the surface of skin under a microscope, fuzzy static, snow or marble. A turquoise-and-white textured expanse, crisscrossed by an intricate black grid appears alien, but is in fact the familiar pattern of a tiled swimming pool, seen from a totally unfamiliar angle.
Represented at Haute Photographie by: